ADELE SPURGIN
Peak Performance Coach & Profiler
Adele is a Peak Performance Coach & Profiler that specialises in Mind/Body Performance.
ALICE ZASLAVSKY
Cookbook Author and Broadcaster
Alice Zaslavsky is a cookbook author and broadcaster bringing good food to people of all ages.
JACK MILBANK
CEO + Agronomist + Beef Producer, AgPro Technology
Jack Millbank was brought up on a mixed farming property in Zimbabwe. He completed a BAppSc at The University of QLD, Australia in 2001.
LEWIS MUSCAT
Manager, Fresh Analytics
One of NielsenIQ Australia's most experienced Fresh Analytics consumer panel insights provider's.
ROB REDENBACH
Author & Leadership Coach
After leaving school at 15 to dig ditches on building sites in Tasmania, Rob Redenbach would go on to be listed by Business Review Weekly as one of Australia's top ten professional speakers.
THOMAS KING
Founder and CEO of Food Frontier
Thomas is the founder and CEO of Food Frontier, Australia and New Zealand's independent think tank and expert advisor on alternative proteins.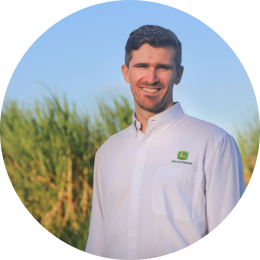 BENJI BLEVIN
John Deere Precision Ag Product Manager
Benji grew up on a tobacco and rose farm in Zimbabwe. He immigrated to Queensland with his family in 2003, and after spending some time in the Australian Defence Force.
JOHN LOPRESTI
Horticulture Production Sciences, Agriculture Victoria
John Lopresti has over 27 years' experience in horticultural supply chain research and extension.
MARK MITCHELL
Chairman - Australian Food Cold Chain Council
The Australian Food Cold Chain – New Training and Code for Fresh Produce.
MARSHA ARALAR
Fair Farms National Program Manager
Marsha Aralar is the national program manager for Fair Farms who enjoys delivering engaging, thought-provoking presentations.
MELANIE WISHART
Senior Account Manager – Retail Customer Engagement, GS1 Australia
Melanie is passionate and committed to providing expert advice to best address client and industry challenges.
NEIL MCSKIMMING
Acting Manager for Export Development, Agriculture Victoria
Neil is the Acting Manager for Export Development at Agriculture Victoria in the Victorian Government Department of Jobs, Precincts and Regions.
ROSE ELPHICK-DARLING
Research Fellow, Centre for Supply Chain and Logistics Deakin University
Rose Elphick-Darling is a Research Fellow of the Centre for Supply Chain and Logistics at Deakin University.
SHAKIRA JOHNSON
Communications & Extension for iMapPESTS
Shakira joined AUSVEG in July 2018 to investigate the application of a draft area freedom framework policy in relation to the Tomato Potato Psyllid.