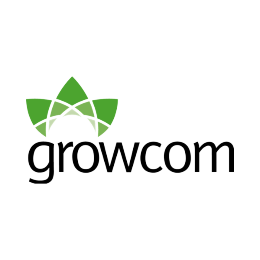 Growcom
---
Growcom serves and represents Queensland's fruit, vegetable and nut growers. We strive for the long term growth and success of horticultural farms and the industry as a whole.
Growcom's members include fruit, vegetable and nut producers along with individuals, organisations and companies who have a stake or interest in the future of Queensland horticulture.
Growcom is the only organisation in Australia to deliver services across the entire horticulture industry – to businesses and organisations of all commodities, sizes and regions, and across the value chain. While we are Queensland-based, we deliver national-scale projects and policy initiatives.
Growcom's core purpose is to advocate on behalf of our industry members. We are proud to support our growers and their families and to take our industry's needs to all levels of Government and key players in the supply chain. We also deliver a range of programs, services and opportunities that help businesses and industries achieve greater success.
---
VISIT WEBSITE