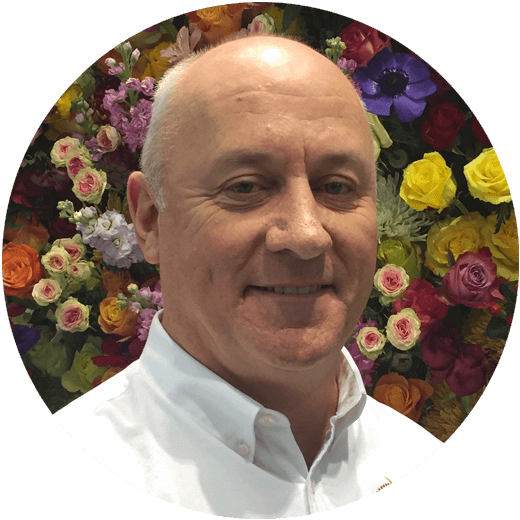 Adrian Parsons
Managing Director,
Helix Australia
---
Adrian has worked for 30+ years working in the horticulture industry. Adrian has owned and ran a number of successful horticulture businesses including WAFEX and Helix Australia.
Adrian's experience is primarily in sales and marketing in the cut flower and nursery industry. Today, Adrian primarily owns and manages Helix Australia, the world's leading breeder in an Australian native plant, called Waxflower.
Adrian now has up to 30 hybrids in production under license (cut flower/pot plants) in over 8 countries.
Supply Chain & Consumers: Waxflower Breeding - Creating the Australian Native Filler Flower of the Future