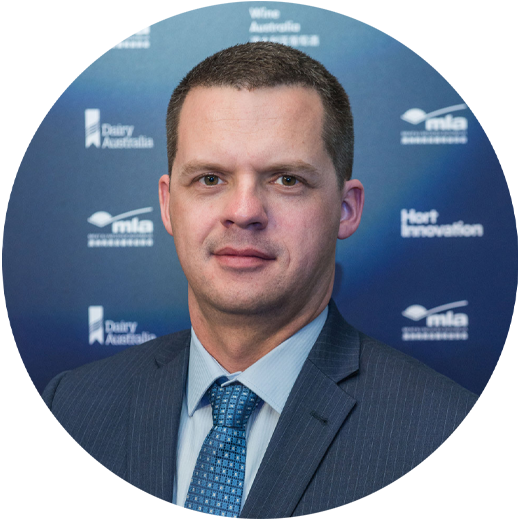 Michael Rogers
CEO
Australian Fresh Produce Alliance
---
Michael has been the inaugural CEO of the Australian Fresh Produce Alliance (AFPA) for the last 3 and a half years. In that time the AFPA has worked on behalf of members and with other industry bodies to:
Secure improved workforce arrangements with the restart and expansion of the Pacific Worker Programs, and the establishment of the Agriculture Visa,
Demonstrated the importance of packaging to reduce food waste in fresh produce and ensured that fresh produce packaging is maintained, and
Raise the profile and importance of technical market access protocols to support an expansion of exports for growers.
Michael has previously held roles in the Department of Agriculture, Water and the Environment, Department of Foreign Affairs and Trade, Australian Food and Grocery Council and Horticulture Innovation Australia. Michael will take up a Corporate Affairs role in the meat industry in July 2022.