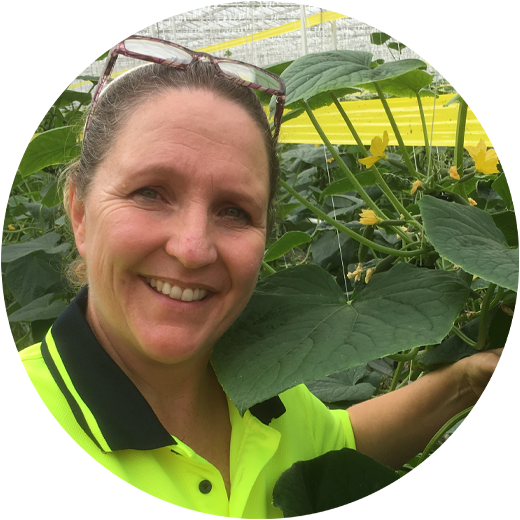 Nicky Mann
WHS & Labour Manager
Family Fresh Farms
---
Nicky Mann a past Chair of Protected Cropping Australia and works with Family Fresh Farms – specialising in Labour & WHS management.
Along with her husband Wade, she has a mixed greenhouse business growing blueberries, raspberries, strawberries, blackberries, figs, dragon fruit, ginger, and turmeric. They have a keen focus on using honeybees effectively for pollinating their fruiting crops within multi-span greenhouses.
Speaker Session: Annual Vegetable Industry Seminar
Transitioning to protected cropping – what are the considerations?