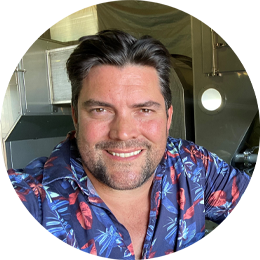 Robert Watkins
Director
Evolution Industries
---
Robert Watkins is no stranger to thinking outside the fruit box.
As one of Australian horticulture's leading inventors, Robert has received numerous accolades for his inventions and food processing techniques.
His enthusiasm and vision is unwavering, and Robert is now revolutionising the banana – and wider horticulture – industry by turning waste into a profit.
Robert's business, Natural Evolution Foods, is a thriving operation that began by transforming waste bananas into a highly nutritious food source and has evolved into producing bananas solely for flour production.
Turning waste into profit