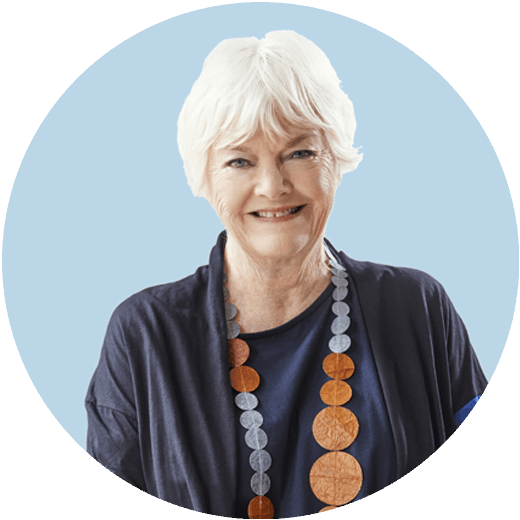 Stephanie Alexander
Cook, restaurateur, food writer and champion of the quality & diversity of Australian food
---
Stephanie Alexander AO is regarded as one of Australia's great food educators.
Her reputation has been earned through her thirty years as an owner-chef in several restaurants, as the author of 18 influential books and hundreds of articles about food matters, and for her groundbreaking work in founding and supporting the Stephanie Alexander Kitchen Garden Foundation.
Stephanie's fifth book, The Cook's Companion is regarded as an Australian classic and has sold over 5,000 copies, now in its 24th printing. In 2013 this monumental work, was published as a successful digital app. Her latest book, 'Home' was published in September 2021. Stephanie states that her life's work has been to convince as many as possible that cooking a lovely meal without anxiety adds so much to the joy of living.
Stephanie has always had a commitment to training and mentoring young people.
She was awarded an Order of Australia (OAM) in 1994 for her services to the hospitality industry and to tourism, and for encouraging young apprentices. In 2004 she established the Stephanie Alexander Kitchen Garden Foundation, a not-for-profit organisation, with the aim of introducing pleasurable food education to as many Australian children as possible. The program originally concentrated on the primary years but has since expanded its reach with pilot programs The Kitchen Garden Program for Early Childhood and The Kitchen Garden Program for Secondary Years. In 2014 Stephanie became an Officer of the Order of Australia in recognition of her work with the Stephanie Alexander Kitchen Garden Foundation.
Plenary Session sponsored by FMC Australia
Plenary 4: How Stephanie's exposure to beautiful fruits and vegetables at a young age affected her own life and how this has carried through to her work with children