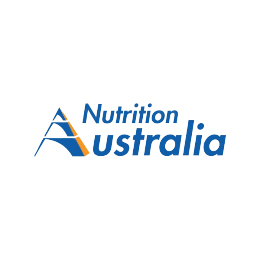 Nutrition Australia
---
Nutrition Australia is a non-government, non-profit, community based-organisation with offices throughout Australia. Nutrition Australia is an independent, member organisation that aims to promote the health and wellbeing of all Australians.
The Australian Nutrition Foundation Inc was founded in 1979, became incorporated in 1981, and commenced trading as Nutrition Australia in 2001. Nutrition Australia continues the work of the Australian Nutrition Foundation (ANF) as Australia's peak community nutrition education body, to provide scientifically based nutrition information to encourage all Australians to achieve optimal health through food variety and physical activity.
Members of Nutrition Australia include the general public and some of Australia's most influential food and nutrition experts, together making Nutrition Australia a key nutrition voice in Australia today.
Nutrition Australia operates through a National Board which is responsible for its policies and national programs. Our divisions respond to local needs and opportunities for nutrition education and health promotion. Nutrition Australia has staff with expertise in a range of disciplines. The range of services offered by Nutrition Australia includes:
Provision of the latest information on nutrition research and current food and health trends
Coordination of events in the annual National Nutrition Week campaign
Facilitation of high-profile seminars for the general public and health professionals
Extensive media coverage and public speaking demonstrations
Media commentary
Food industry consultancies
Nutrition training and presentations
Menu assessments
Provision of products and services to address food and nutrition issues across the lifespan
Facilitation of a range of community nutrition education and food preparation programs
Facilitation of workplace health and wellbeing programs
---
VISIT WEBSITE