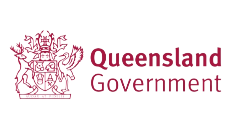 Queensland Department of Agriculture and Fisheries
---
The Queensland Government, through the Department of Agriculture and Fisheries, works to achieve a productive and profitable agriculture, fisheries and forestry sector by promoting sustainability and innovation.
As the largest horticultural research group in Australia, our Horticulture Science division makes a real, on-ground difference to horticulture and food industries through world-class research, development and extension.
With strong regional linkages, practical industry know-how and high-level scientific skills and experience, we are uniquely positioned to drive positive industry and community impacts.
Working in partnership with our research and industry collaborators, we deliver programs that drive change and opportunities for the future.
Delivering product innovations
Driving environmental sustainability
Strengthening supply chains and expanding markets
Delivering step-changes in productivity through intensification
Transforming pest and disease management through systems approaches
Accelerating adoption
---
VISIT WEBSITE