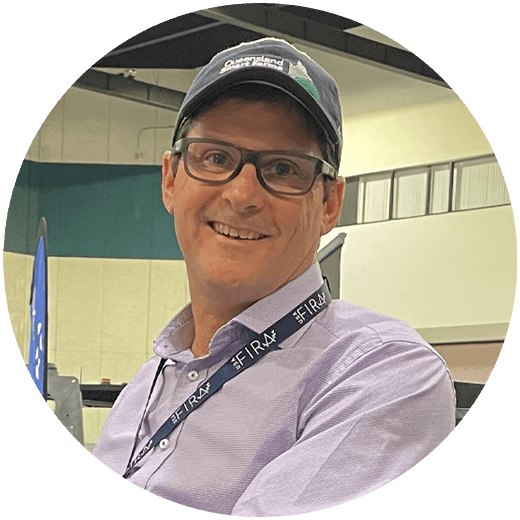 Ian Layden
Director Vegetables, Systems and Supply Chains,
Queensland Department of Agriculture and Fisheries
---
Ian is currently a Director of Vegetables and Supply Chains RD&E in the Queensland Department of Agriculture and Fisheries (DAF). From within Horticulture and Forestry Science he leads a group of about 50 staff working across horticulture systems and supply chains.
With a background in soil science and extension, he has worked in horticulture systems since 2005. He developed precision agriculture programs for the Australian vegetable industry and leads DAFs Great Barrier Reef Water Quality Improvement program in horticulture.
In 2021, he successfully launched Queensland's first 'Smart Farm' project in Gatton, this $14M project that is partnering with Hort Innovation, will transform DAFs Gatton Research Facility into a showcase agtech facility to drive the adoption of automation, protected cropping and supply chain technologies across horticulture. The project is also working with growers to support the adoption of agtech solutions.
Trade Show West Halls, Exhibition Halls