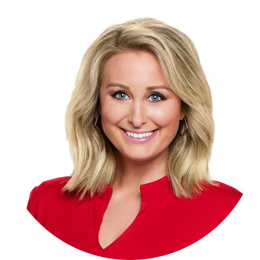 Jane Bunn
Meteorologist
Founder and CEO of janesweather.com
---
Jane Bunn is a highly credentialed meteorologist with an infectious enthusiasm for the weather. As Channel 7 Melbourne's resident weather forecaster and presenter, Jane is featured on the 6pm and 4pm News as well as National Bulletins, and special events.
Jane is Founder and CEO of janesweather.com. Jane's Weather helps farmers and anyone affected by the weather make better decisions to maximise opportunities and minimise risk. The Jane's Weather Consensus and Alerts make it easy to stay ahead of the weather.
Jane was the dedicated weather forecaster and presenter on 3AW Breakfast with Ross and John for five years.
She further emphasises her versatility, as one of the hosts of The Great Weekend, Channel 7's lifestyle and leisure show.
The crowning glory of 2019 for Jane was her appointment as a Moomba Monarch, a huge honour and a dream come true.
With a Bachelor of Science degree from Monash University (majoring in Atmospheric Science and Mathematics), Jane was one of nine students from around Australia selected in 2006 to undertake a Graduate Diploma of Meteorology provided by the Bureau of Meteorology. As part of her studies she also spent a semester at Pennsylvania State University, one of the leading meteorology schools in the US.
Taking advantages of the weather to maximise farming opportunities